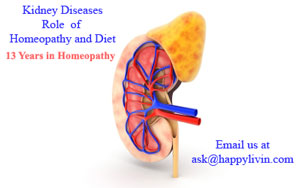 Kidneys play a major role in maintaining near constancy of the composition of the body fluids and the compartmental distribution of these fluids. This is a very important condition essential for human survival.
As we know the quantity of what we eat and drink differs everyday; hence in order to maintain the right internal balance the kidneys have to continually excrete the byproducts of these substances and at the same time precisely maintain the required quantity of water, minerals and the metabolites.
Although the loss of liquid is also constituted by skin, intestines, and lungs but by and large the kidneys do the major work. To accomplish this complex task of maintaining the exact amount of liquids there are a number of complex mechanisms involved. These mechanisms help the individuals to excrete the extra amount of water and also excrete the end products of nitrogen metabolism such as urea and creatinine.The kidneys also play a vital role in curtailing the excretion of liquids when the body faces excess loss of water to prevent dehydration.
As we now know how important the kidneys are for the normal functioning of the human body. So an early diagnosis in kidney disease is very important to prevent permanent damage to the kidneys. So a simple urinary tract infection also should not be neglected as it can also complicate and cause irreversible damage to the kidneys.
Some of the major diseases of kidneys are:
Acute and rapidly progressive renal disease
Chronic renal failure
Chronic obstructive uropathy
Polycystic and medullary cystic diseases
Analgesic nephropathy
End stage renal diseases
Chronic tubulointestitial nephropathy
Diabetic nephropathy
Nephritic syndrome
Nephrotic syndrome
Asymptomatic urinary abnormalities
Urinary tract infection (Recurrent included)
Renal tubal defects
Hypertensive nephropathy
Nephrolisthiasis
Miscellaneous disorders
Dr Joshi's specialized Homeopathic kidney care
Homeopathy is a safe and effective method of treatment. In Homeopathy we understand your constitution i.e. your personality, emotional nature, ups and downs in life and your physical ailments in totality .Based on this information and analysis a constitutional Homeopathic remedy will be prescribed to suit your constitution.
You may ask what Homeopathy has to offer in Kidney diseases?
Right from the common urinary tract infection (UTI) to Chronic renal failure Homeopathy can play a major role in restricting and curing the disease state. For better understanding we will consider a case which has been treated by us with Homeopathy.
A middle aged person suffering from chronic renal failure was referred to us. The family wanted us to help them in reduction of the dialysis frequency, and treat the other complications that were developing. The patient is a known case of uncontrolled Diabetes from past 10 years and also suffers from hypertension (High blood pressure) from past 6 years.
The patient has lots of swelling on the body, severe itching and he also suffers from Ischemic heart disease. The serum creatinine levels were 5.9 and blood urea nitrogen was 74mg/dl. ECG shows ST - T changes due to an old infarct. His blood sugar levels and blood pressure is on the higher side.
Before the kidney trouble started the patient had developed warts on the face which used to bleed on touch and on itching. These warts were removed by cauterization. After this the patient suffered from stroke and there are atrophic changes in the brain.
The patient is a very successful producer in plays and theater and he loves his work. He is very down to earth and when you meet him you will never feel that is such a successful person and has no ego issues. He has his own philosophies and he believes in them very strongly. He gives donations every year to the needy.
He suffered from emotional shock when his father passed away at a very young age. So he had to struggle a lot since his childhood to reach too this level. One more setback in his childhood was he suffered from measles which got complicated and he lost his vision. And after lot of treatment he recovered partial vision.
The patient has aversion to bathing, cutting nails, shaving and cutting hair also. He is always shabbily dressed but he doesn't care about it. The patient feels very uncomfortable when he is standing. The patient has strong aversion to sweets and he used to smoke, take tobacco and alcohol which he has stopped now.
After careful analysis and evaluation we prescribed him Sulphur in the L M potency for a month. And we asked him to do his kidney function test and continue the dialysis as per the nephrologist's advice. The patient reported after a month with reduction in the serum creatinine levels by 1 unit and the blood urea nitrogen levels were also reduced. The patient was advised to do yoga under the expert guidance of a yoga teacher. After 3 months of treatment the serum creatinine levels have dropped to 1.6mg/dl and also the blood urea nitrogen levels has also reduced. And one more surprising finding was that his Diabetes has come under control. Also as per the nephrologist's advice the dialysis has been stopped.
It's been 6 years now the patient is healthy and does his normal activities. His dialysis and Diabetic medicines have been stopped. As all the investigations are under control. The patient still reports to us regularly and takes the medicines regularly. With Dr Joshi's specialized Homeopathic kidney care we have treated lots of patient suffering from chronic renal failure with good success.